We pattern on an intelligent way in Google Ads taking care of your budget!
Did you know that Google enables you to segment your ads according to the keywords, audiences and the geographical location?
So it is and also you will be able to get to know a comparison of auctions from the competitors and the terms for which the visitors are finding your campaings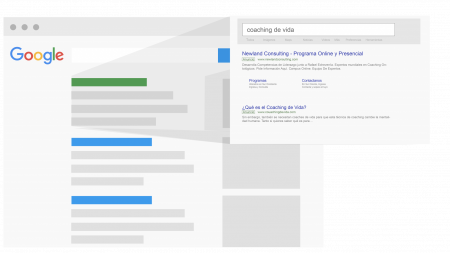 The methodology of the monthly management
¡Somos tWe are transparent! The payment of the campaign is made directly to Google with payment profile and and credit card for every client

Before sending your contact, we recommend you to wacht this vídeo
What does the monthly management include?
The service includes:
Digital pattern management
The content writting
Keywords optimization
Conversion tracking( depending on the state of the company)
Website optimization of the destination of the ads as applicable
Integration of the remarking strategies and additional pixels ( depending on the state of the company)
Meeting for presenting the Monthly Digital Consolidate
Can I see the pattern spending consumption?
Of course! You will be able to see it, inasmuch as you will have access to the account from the begin of the campaign.
Can you ensure an amoung of leads?
It is the ideal dream, but unfortunately the markets, competitors, products and another factors are variable. We can just ensure that we will do the best in order that you get the best results.
What is the learning phase?
Because of tha it is a system, after making the exchange in the strategic of bid or is being initially activated it is necessary to wait that Google Ads to collect the performance data that are required in order to optimize the bids and stablish the publict that best suits. Sometimes it can take around 7 days.
What is the CPC?
CPC is the cost per click that every keyword has. All the keywords have different costs. This cost is not fixed, it has variations through time.
There is a minimum stay term?
There is not a minimum stay term for a specific number of month.